The opulence of the serial is evident from the very first episode. It's fast paced, very gripping and unnerving. Khan will hold you in its spell better yet grip you in its clutches, right from the start. It's a tale of malice, corruption, hatred, betrayal and everything.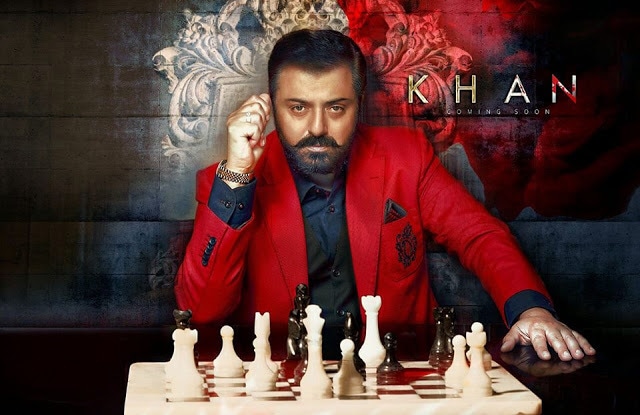 Khan's highlight is its star-studded cast and a very engaging storyline. The mastermind behind Khan, Babar Javed, already has a reputation of churning out gripping stories and Khan is nothing short of the same. Another feather in the director's and the ensemble cast's hat, Khan is brilliant, pompous and yet very realistic. The drama had gathered lofty expectations before its release and with the first episode on air, it seems like we finally have something that will meet the bar set by classics like Bashar Momin, Mera Saein and Virasat.
Watch the complete episode below:
The story opens with Khan busy in the kitchen preparing a family meal. There's the wife played by the graceful Atiqa Odho but the first episode didn't show her in a potential light. The wife is just there being a mom and a wife. Perhaps the next episodes would have something substantial for the characters of Atiqa Odho and Saba Hameed.
Saba Hameed, is Khan's sister whose daughter is set to marry his son Zain. Khan is a doting father of four, two daughters and two sons, one of which is disabled. Khan's daughter Neelum is married to Haroon. Her's was a love marriage but seems she is now regretting her decision. Haroon loves his wife's money more than he loves his wife. He is a womaniser with a fake charm and doesn't hesitate to hit his wife when she refuses him any more money. Neelum reaches the family dinner distraught and hiding her wounds. Khan sees his daughter's wounds and silently vows to avenge her.
'Khan' takes inspiration from Imran Khan?
It's Friday and Khan wouldn't want anything to disturb his family time but the CM has an urgent request and Khan has to excuse himself from his family dinner.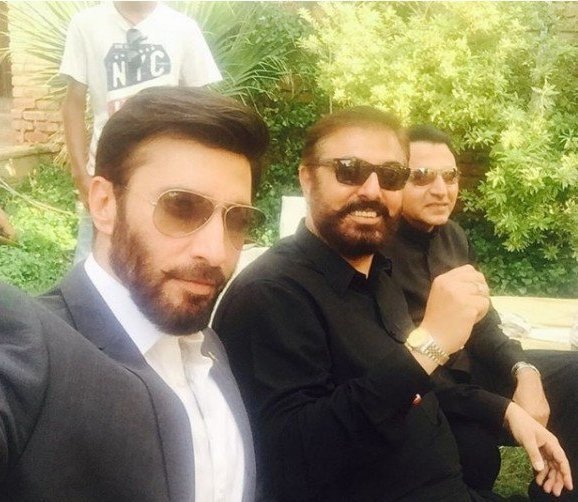 In a parallel universe, there is Jameel played by the versatile Aijaz Aslam- another influential political personality. The media has shown Jameel's keenness on joining a party and become a part of the national assembly. The opposition lead by Mehtab Ansari wants him on their side while the CM wants him to join the government and he sends over Khan to negotiate a deal. Khan and Jameel lock heads in a verbal tussle and politely threaten each other with their past and claim having an evidence to prove each other guilty and ruin their illustrious political careers as well as their images of a civilized and responsible citizen of the country.
The drama ends on a threatening high note when Khan's goons bring over Haroon and break his hand just because he hit Khan's daughter. Haroon screams in agony and apologizes and Khan expresses his eternal hatred for the man just because he is a spineless man, not fit for his precious daughter at all.
Shaista Lodhi's character is yet to make an entrance in the drama. Until then Khan's main highlights are Noman Ijaz and AEjaz Aslam with their true-to-life expressions and depictions of influential corrupt political personalities.
Khan doesn't spare. He's ruthless and powerful but Jameel is a perfect opponent for the man. Equally powerful and unnerved, Jameel claims to have his clutches around Khan's neck because he knows his weakness. What happens in the next episodes wait to be seen. Till then we're waiting with our fingers crossed for the next Sunday. Seems like we finally have something that'll glue us to our television screens on the weekend.