Shabnam wasn't familiar with Urdu and yet she ruled Lollywood in the 70s. The dusky beauty had it all… ethereal looks, grace and a powerful onscreen presence. She could break hearts with a smile and twirl people on her fingers… Yes, Shabnam was on the epitome of success during her time in Lollywood.
And since she is back in Pakistan now to attend the Karachi Literature Festival primarily, the love and appreciation the yester-years star received here, has overwhelmed her so much so that the veteran actress expressed how much she would love to be part of the Pakistani industry once again.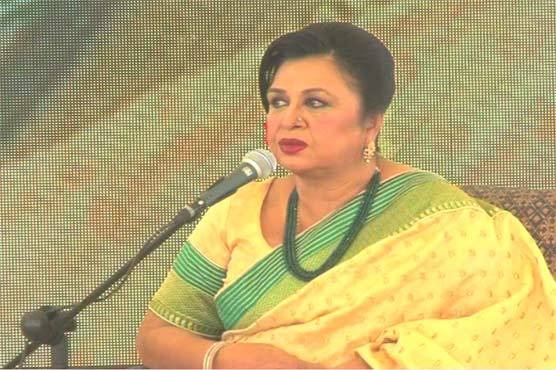 The poster girl for Pakistani cinema in the 70s would love to make a comeback and take over hearts given she's offered a potential role to play … "I would love to work in Pakistan again if I'm offered good roles" answered Shabnam when questioned about her return to the Pakistani cinema screen in a session with Bushra Ansari, especially titled Phool Aur Shabnam during the KLF meet.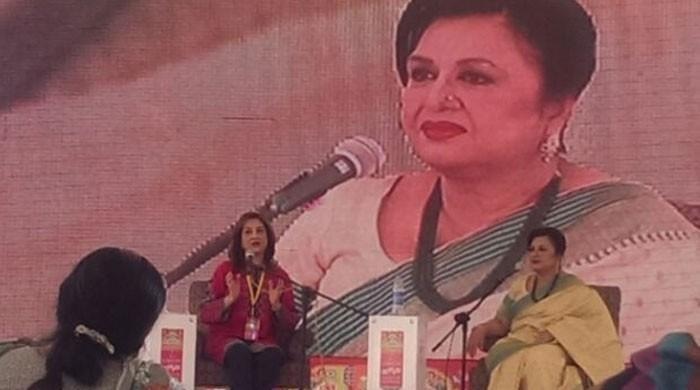 With the Pakistani cinema reviving and en route to success, we'd love to see Shabnam  gracing the screens once more in all her glory. The actress has more than 150 films- Urdu, Bengali and Punjabi- to her credit and we'd love if she would add a few other feathers to her hat.